New year, same me, but trying harder: that is my prevailing motto for 2021.
Rather than making concise resolutions only to crumble and despair when they are inevitably broken, I have welcomed the new year by setting small goals every day. Some days I fall short, some days I exceed them. Generally, I end the week feeling quite balanced, which is more than a blessing during a global pandemic.
Thanks to some holiday book exchanges and my new Goodreads profile, I have reignited my love of books this year too. My ultimate goal is to read 30 books this year (the one exception to the daily goal rule) and I'm off to a great start, actually! Here's what I read in January:
Survivors: Children's Lives After the Holocaust by Rebecca Clifford
I've read several memoirs written by Holocaust survivors, such as Elie Wiesel's Night, but I have never read about nor done much research on what the lives of child survivors looked like after the Holocaust. Rebecca Clifford's well-researched account, interwoven with the personal testimonies of child survivors as well as the aid workers and psychologists that worked closely with them from liberation onwards, was compelling. Clifford gives a three-dimensional portrait of these survivors, careful to bring their complex, post-war stories to the forefront without categorizing their experiences or presenting her own assumptions, which is something many famed psychologists have done in the past when talking about Holocaust survivors. This highly-educational and well-thought-out account is an important read.
The Ickabog by J.K. Rowling
A riveting tale both children and adults are sure to adore as much as I did. Rowling's knack for creating fantastical worlds with supremely real elements, as well as her treasure trove of delightful character names, make this a magnificent, fast read. I generally try to switch on and off between fiction and non-fiction, so this was a particularly good choice after the book above.
The Power of the Powerless by Václav Havel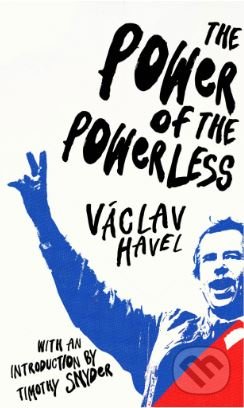 I have lived in Slovakia for over three years now, and while I was well-aware of who Václav Havel was, this is the first of his essays I have read. This writer, dissident and the last president of former Czechoslovakia is an inevitable part of Slovakia's evolution as an independent state, but his commentary on what it means to be a dissident was what I found the most fascinating. How does one fulfill their personal responsibility to name the cruelties that persist around them without putting the lives of those they love at risk? When oppression calls for activism, why is apathy still alluring to so many?
Regardless of where you are in the world or what your previous knowledge of Czechoslovakia's communist past is, this is worth a read.
Where The Crawdads Sing by Delia Owens
And just at that second, the wind picked up, and thousands upon thousands of yellow sycamore leaves broke from their life support and streamed across the sky. Autumn leaves don't fall; they fly. They take their time and wander on this, their only chance to soar.

Delia Owens, Where The Crawdads Sing
Spectacular, simply spectacular. This stunning debut is a love letter to nature, a murder mystery, a social commentary and a gorgeous romance all in one. Delia Owens' extensive experience as a nature writer shines through while her examination of the complexities of being a human in a largely inhumane environment is emotionally wrought and quite ingenious.
I simply didn't want it to end and was thrilled to learn that it will be adapted into a film!
It's time for me to get a jumpstart on my February line-up. Happy reading!
Anna